I made up some dipped pretzels before Christmas. Unfortunately, they were only one of two "baking" sessions I had. I always think I want to do all these great Christmas goodies but my oomph runs out too soon. Ritz Crackers and Peanut Butter dipped in chocolate - yum. Easy enough to do, even. But I just didn't get them done.
Anyhoo - the pretzels. Honey Twists dipped in White Almond Bark. That was tasty. I tried the big long pretzels dipped, too, but they weren't nearly as good. Just in case you were wondering for future reference.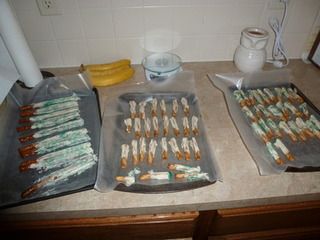 While I was dipping I gave the boys something to do. More water oriented stuff. Why? Cuz I'm crazy like that. But they did have fun!
Alex with a syringe and napkins and a couple of cups.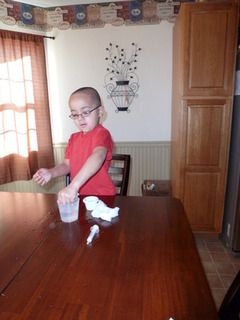 Aren with a squeeze dropper and a little cup.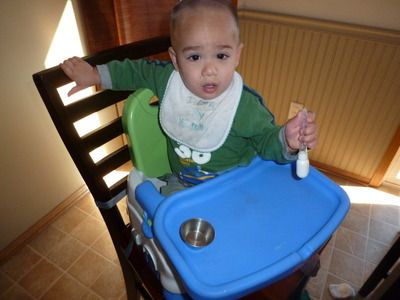 On another day, Ajay was out of school while his old school still held classes. We delivered some Boy Scout Popcorn to former teachers of his and he got a chance to visit with his old school chums. Even Alex got to drop by his preschool class to say hello.
It had snowed that morning and the van slid off an exit ramp. Luckily - with the help of some angels, I'm guessing - I was able to avoid the car stopped in front of me, the barrier to the left of us and the large metal light pole on our right. I thought we'd be calling AAA for sure for a tow and dealing with a wrecked van but we were able to drive away without a scratch - only a shaken Mama!
After visiting the school we swung by our old house (yes, it is still unsold, boo!) and I let the boys play in the snow and on their old play set.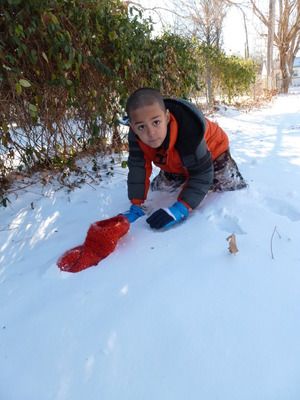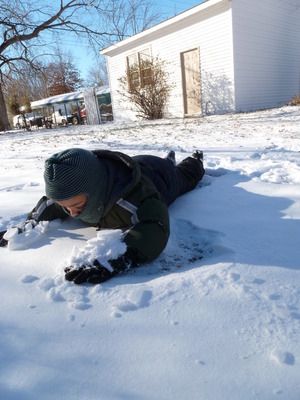 Monkey See Monkey Do!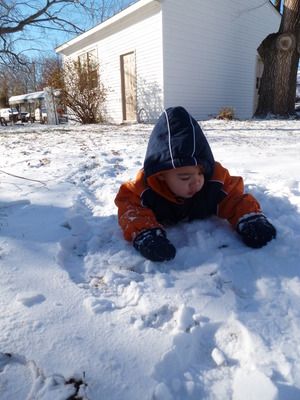 Ajay couldn't resist taking a taste.