The beginning of December was quite warm here! I couldn't believe it was in the 70's - of course I'm posting these pictures in January and it has definitely cooled down. Quite cold now. But a month ago, my boys were running around outside wearing shorts and flip flops!
Alex playing hopscotch with his buddies from down the street. These are 5 year old twins. They will turn 6 right about the same time Alex turns 5. (They also have 8 year old twin siblings, another boy/girl set!)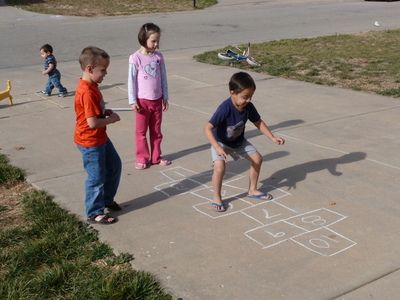 This is a little bench I found on the street near our old house years ago (I couldn't let the trash guys come and take it!!). I didn't have anything to do with it while at the other house and we almost sold it at our yard sale last spring. So glad we held onto it - Aren loves to go out and sit on it!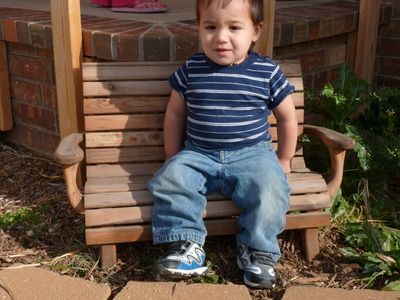 The twin neighbors and another neighbor, who is in Ajay's class, came in to help us decorate our tree.