( I don't know why this is posting so oddly. I have tried to fix it but it just isn't working.)
We had our house blessed a few weeks back. It was nice to have a date as a goal to get everything settled. That's not to say we're all done, by any means. We still have a few boxes lined up along the edges of the garage and there are some blank walls asking politely for decoration. All in due time.
Father D. came over from church to bless the house - outside and in. We had family, friends and neighbors join us from all areas of our lives.
Mom helped - okay, did most of the work - to get snacks and drinks set up for everyone. I made up the menu and printed out the recipes and she pretty much did the rest! 1We had Buffalo Chicken Dip w/ celery, Cheese and Crackers, Little Smokies, Girl Scout Cookies and a Pumpkin Pie/Fluff dip w/ ginger snaps. Plus a warm spiced apple/cranberry drink.
It was a busy afternoon but a lot of fun.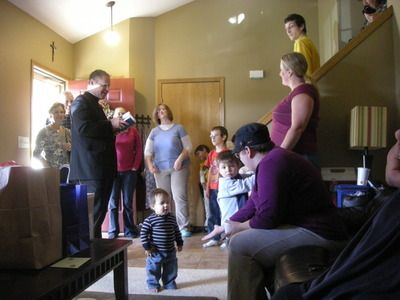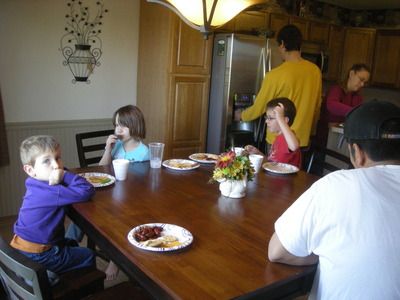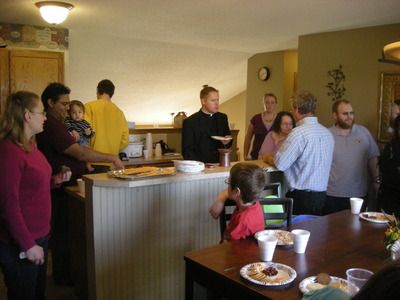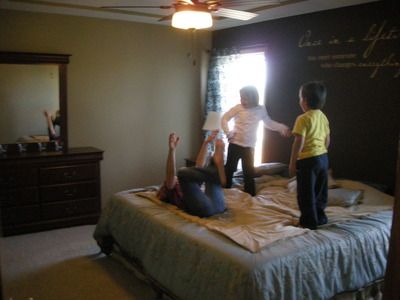 The kids thought it would be fun to jump on the bed for some entertainment. For the most part the kids played outside. The weather couldn't have been more perfect. There were a LOT of kids and they all played quite well together. One little boy did get a cut on his finger and needed a bandage but other than that all was well.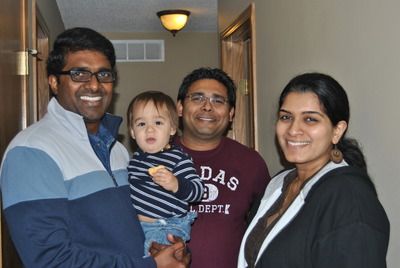 Bachu and Sanju, Biju, Aren. Biju and Bachu went to college together and are now working for the same company.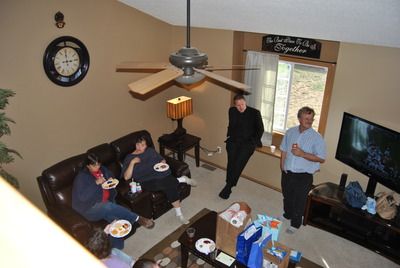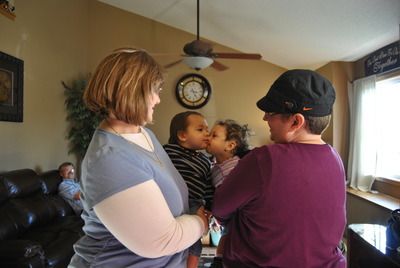 This little scene just melted my heart. Tonya's little girl, Jazmine, giving smooches to Aren. Let's all say it... awwww!
And then Aren turned his head and kissed her back. At that time I think one baby might have licked the other baby's mouth. Yeah, I'm pretty sure of it.