We were going to go to my parents for our Christmas celebration, as usual, but the van was acting up and we didn't trust taking it on such a long trip and in such cold weather. We stayed home and had a quiet Christmas Eve and Day.
Aren reading a book with Gracie nearby. A book and a kitty - what more could Aren ask for??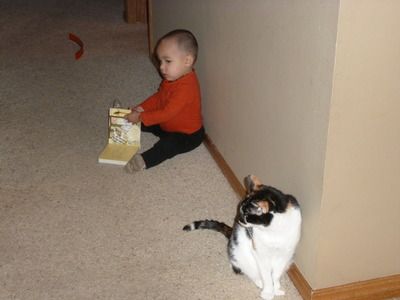 Christmas Eve we let the boys open one gift ....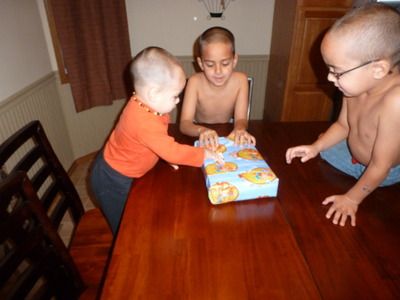 It was matching jammies! Well, not exactly matching, I guess, but they were all Angry Bird pajamas.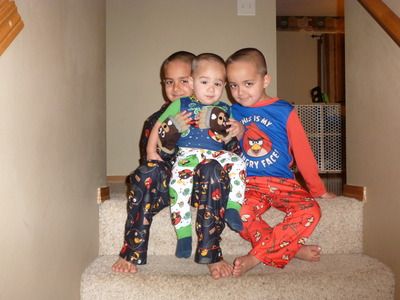 And then Aren convinced Ajay to read a book to him.