As you can imagine our camera is filled with pictures from the Christmas season. I'll try to limit what I put here so you dont' feel bombarded.
Just a couple to get us started:
Our newly-Texan friends came back for a visit. It was great getting caught up with them and the kids had a blast playing together. Aren warmed right up to Angie and enjoyed her lap throughout most of their stay.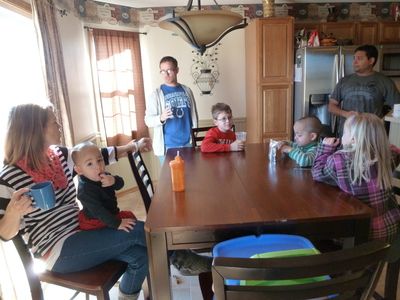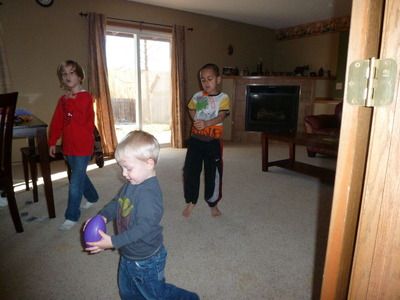 And for fun, here is a picture of Alex planting a smooch on Aren's cheek.