Alex has discovered the game of checkers. He's totally diggin' it so if you're ever over for a visit, challenge him to a game and you'll become his best friend.
Mom and Dad came down a few weeks back and Alex roped Nana into a game.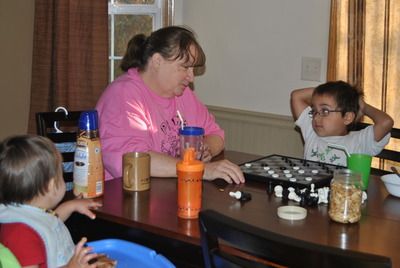 Dad helped fix a couple of things around the house before our House Blessing.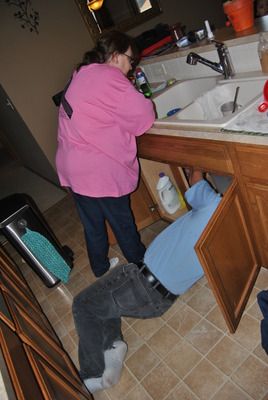 While Biju did some paint touch ups....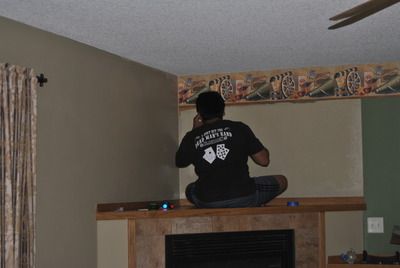 We had a minor mishap with one of the tub faucets so Dad came back a week or so later to repair it. The second visit happened to fall on his birthday!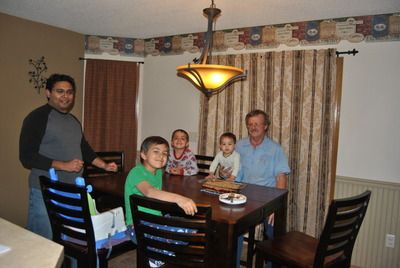 He was only at our place for a little over 24 hours but Alex managed to squeeze two games of checkers out of him in between trips to Lowe's and fixing the tub faucet.